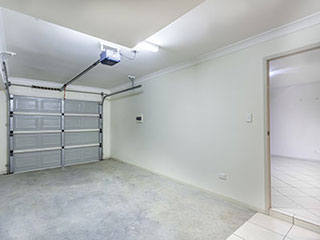 Our reliable garage door openers - hard-working equipment we hardly give a second thought to - are taken so much for granted, that most of us can't even recall a time when they didn't exist, considering that they've been a standard feature in American homes since the mid-1980s. Well, the bad news is that at one time or another, your opener mechanism will fail and you'll realize the work involved in lifting a heavy door! Don't throw your back out, rather call our company for help and see the work ethic that has built our business and kept it going for years. Whether your door is driven by a chain, belt, screw, or jackshaft module, you can trust that we have the right equipment and parts to repair or replace a broken opener mechanism.
Professional Opener Installation for All Manufacturer Brand
The rattling noise often made by old chain-driven garage door openers is enough to drive anyone crazy after a while! When you installed yours years ago, you probably didn't have an alternative, but in recent times, manufacturers have made strides in improving this reliable and most cost-effective opener type. Talk to us about how we can replace your old model with a new, quieter one, and let us handle the installation too. And if you'd rather change to another type of opener unit, we are able to advise you on one that will suit your garage setup. Regardless of your requirements, you'll be completely spoilt for choice with the variety and brands that we supply, whether your priority is a reliable unit that still offers value-for-money or a top-rated opener that integrates seamlessly into your smart home.
Expert Remote Control Upkeep
The remote control for your garage is acting up, and you've followed all the instructions in the manual but nothing is working. Don't let frustration cause you to do more harm than good. At the first sign of trouble, call on us. Solving your issue will usually require nothing more than a reprogramming, especially if it turns out that too many remotes have been stored in your opener unit's memory. And if you've lost your remote, don't sweat it. We can replace it with a new one that corresponds with the brand model that you have or a universal remote that we'll gladly configure to work with your garage opener.
Annual Maintenance & Checking of Garage Door Openers
Along with every other part of your garage, regular maintenance of the mechanism that drives it is very important to keep it functioning well. It's good practice to check the parts of your opener unit annually. We can send one of our professional technicians to do this, and to even carry out some minor tasks like lubricating the moving mechanical parts, testing that the reverse safety feature works and that the door is properly balanced.
If you need help with your garage door opener somewhere closer to the southern part of Florida, we know someone you can call. The door not closing or the opener motor breaking down are problems you should leave to professionals. When a problem arises, you better contact local pros. Someone who delivers the best garage door opener repairs nearest Miami, for example.
Need more? We also provide:
Garage Door Safety Inspections
New Garage Door Clickers & Remotes
Broken Spring Replacement & Repair
Roll Up Garage Door Services