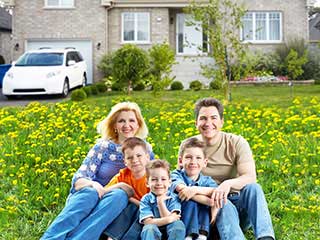 Homes or offices with increased of people-traffic may find it extremely inconvenient keeping tabs on who is entering the premises, letting them in and out and maintaining an acceptable level of security. If this sounds all too familiar, then perhaps it is time to get an electric garage door for your home or business. There are plenty of advantages to doing this, and here are just a few of them.
Why you need an opener system at home
The first thing that comes to mind in terms of openers at home, is their application to security for you and your family. Many homes use the garage as the main entrance, which means that if any ill-wishing outsiders want to gain entrance to your home, they just need to get your garage open and slip in. Having an automatic opener installed can change all that.
Getting past an automated door is no easy task if you don't have a remote for the system, especially with heavy systems which cannot simply be breached with brute force. Getting a garage door receiver that connects to your phone via Bluetooth or Wi-Fi is an even more secure means of controlling entrance into your home, so long as everyone in the house keeps their phones safe, and if a phone is lost, it can be removed from the receiver's trusted devices list.
Systems that take advantage of two-way intercom systems will give additional security to those who want to know who is trying to get access to the house without having to put yourself in danger by going outside. Many intercoms have a video function which allows you to actually see who is there, for a greater peace of mind.
Why you need an opener system for office buildings
The old saying 'time is money' is becoming ever more applicable in our fast-paced world. For business buildings with plenty of daily people traffic with the coming and going of customers, staff and sales reps, there isn't much time to constantly pause work to let people into the premises. This is why many businesses deem it essential to have an efficient automatic opener installed at their business place. Systems with working intercom systems and easily accessible wall panels will save you and your staff plenty of time on managing who comes in and goes out. This means that you will easily get more work done with less interruption.